TV Repair Specialists
We Can Fix Your TV √
All Make & Model TV's
LCD LED HD DLP Plasma Projection
In-Home Service Available
Mobile Dispatched • We'll Come To You
Industry Leading Warranty
Parts & Labor • We Stand Behind Our Work
Original Manufacturer Parts
We Use Original TV Parts
Factory Trained Technicians
Expert Precision TV Repair

Nobody Fixes More TV's Than We Do
Reliable Service √
Nobody fixes more TV's than we do • Serving the Woodland Hills community for over 25 years, we've built our company on the cornerstone of client referrals, satisfaction and competitive rates. We repair and service LCD's LED's HD DLP's Plasma's Projection Big Screen and Smart TV's for Woodland Hills residents, businesses and schools everyday. In addition to Woodland Hills TV repairs, we service the nearby localities of Agoura, Bell Canyon, Calabasas, Canoga Park, Chatsworth, Encino, Reseda, Malibu, Northridge, Oak Park, Porter Ranch, Tarzana, Topanga, Warner Center, West Hills and Winnetka. The entire West San Fernando Valley and beyond • Contact us for a TV Repair Assessment and a Repair Estimate.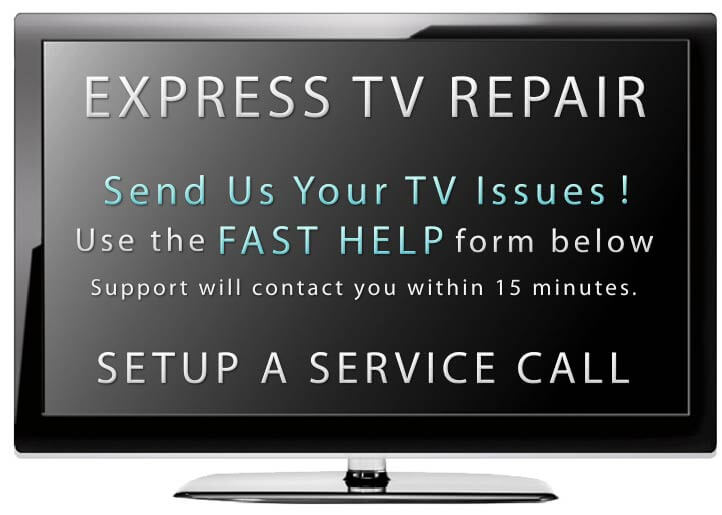 Fast Help TV Repair Estimates √
Help Us Help You • What We Like To Know > Make Of TV • Screen Size • Model No. (back of TV sticker) • TV Age (Over 5, 3-5, under 3 years) • Power light status (on & steady - It's off - It's blinking) • TV placement (wall mounted - on It's own stand) • TV audio/sound (no sound - sound is ok) • Have you opened the TV back? • A damaged screen? • TV location (city & zip) • Brief description of issues √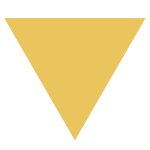 ALL Makes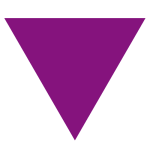 ALL Models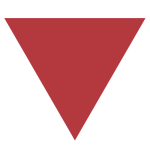 ALL Displays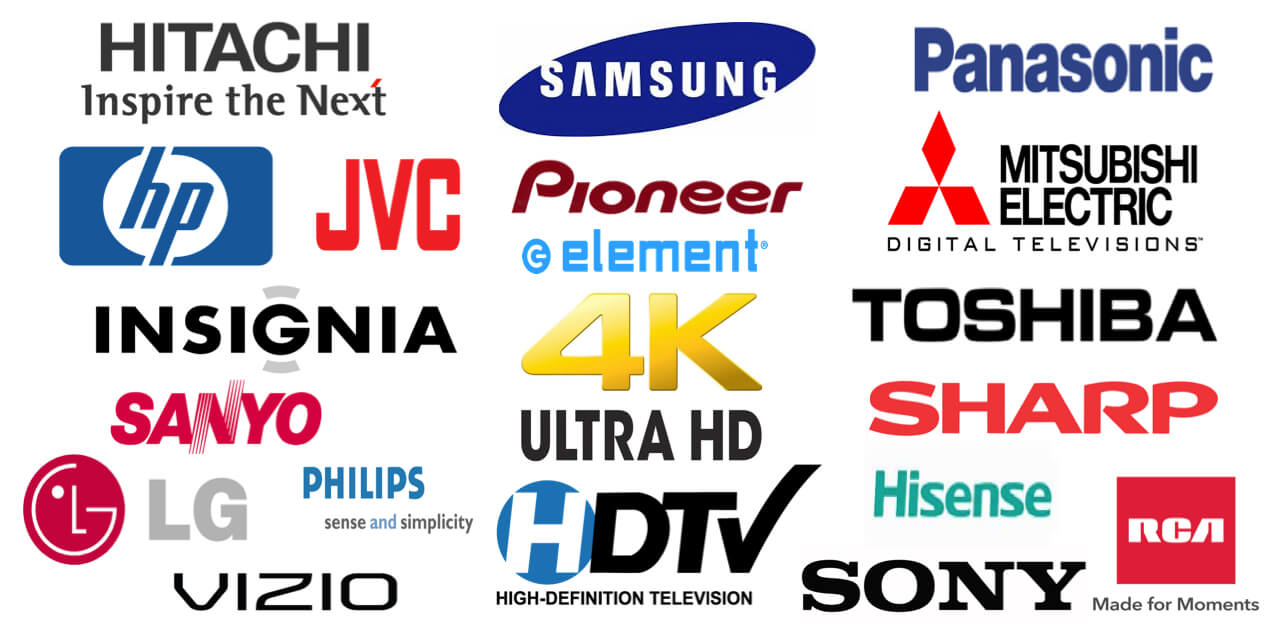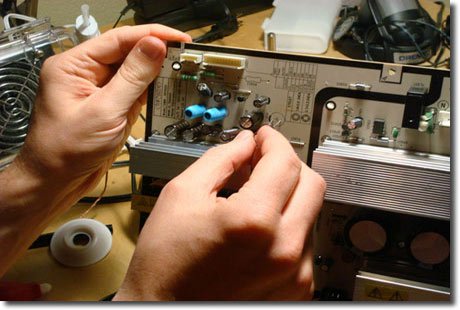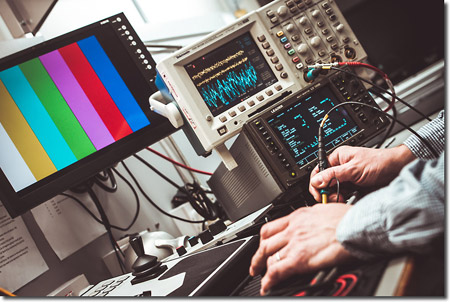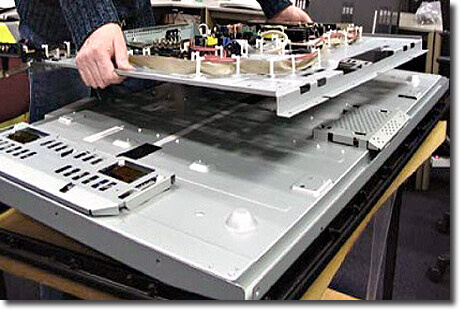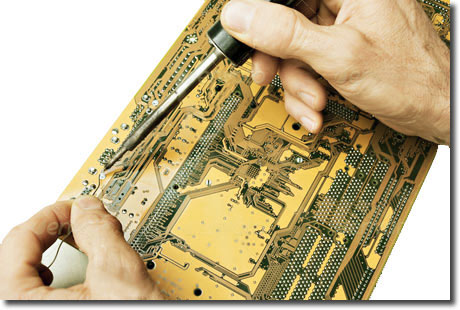 TV Repairs At Our Shop
We Can Provide You With A Loaner TV. We Pickup Your TV & Deliver It Back To You Repaired & Ready To Go.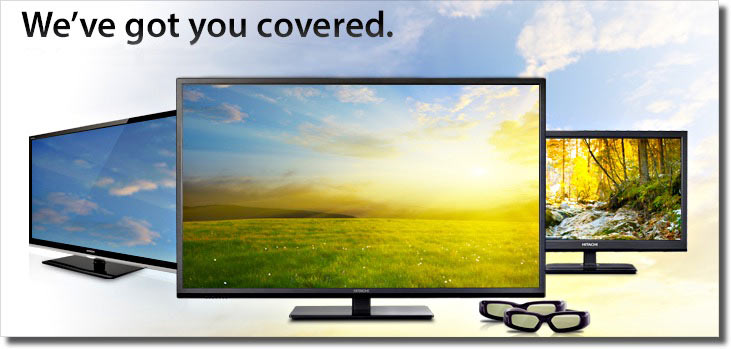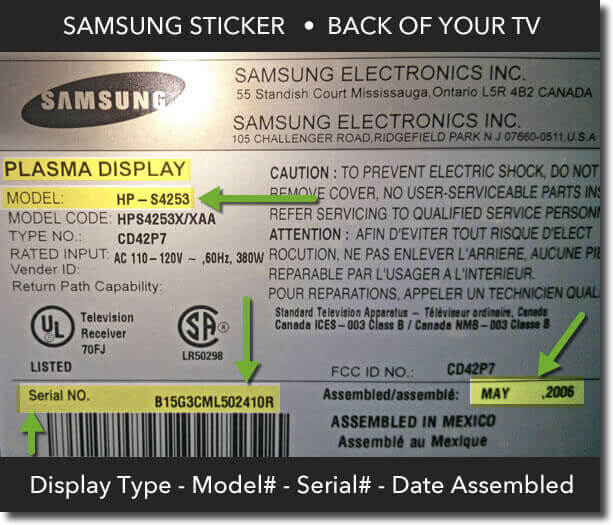 Your TV Model No
Sticker On The Back • Your Manuals • Samsung Example Above ⬆︎
Should I Fix My TV
We'll Help You Make The Right Decision
About Messaging Us
Using FAST HELP Instant Message • Your TV info will be received by our technicians immediately • Techs will assess, diagnose and determine the likely cause of your TV issues. Instant Messaging your TV Info gives us a few minutes to evaluate and diagnose the TV problem • You will receive assessment results with an estimate within 15 minutes or at a time you specify. FAST HELP lets us lookup your TV Make, Model and any revisions of your model that could affect parts (if determined necessary). If you cannot locate the model number, send whatever information you can with a brief description of the issues.


In-Home On Site Mobile Service Areas
We Can Be Mobile • TV Repair Service For Agoura, Agoura Hills, Arleta, Balboa Park, Bell Canyon, Calabasas, Oak Park, Canoga Park, Chatsworth, Cahuenga Pass, Encino, Granada Hills, Hidden Hills, Kagel Canyon, Knollwood, Lake Balboa, Lake View Terrace, Malibu, Mission Hills, Montrose, NoHo Arts District, Northridge, North Hills, North Hollywood, Oak Park, Olive View, Pacoima, Panorama City, Porter Ranch, Reseda, San Fernando, Sepulveda, Shadow Hills, Sherman Oaks, Studio City, Sun Valley, Sunland, Sylmar, Tarzana, Thousand Oaks, Toluca Lake, Toluca Woods, Topanga, Tujunga, Valley Village, Van Nuys, Ventura Business District, Universal City, Warner Center, West Toluca, Winnetka, West Hills, Woodland Hills & All the Surrounding Local Areas In-Between.
No. 1 Reason TV's Break
We receive a whole lot of inquires everyday • We believe we've heard it all, that being said take it from us, "Don't Move Your TV". Avoid taking it down from the wall if it's mounted. The TV panel can easily be damaged. If you slightly flex the panel the TV will be unrepairable • Let us do the heavy lifting • Call our Tech Support with your TV Make & Model number • If your screen is cracked, chipped, punctured, has a "Spider Webbing Appearance", "Looks To Be Shattered", or has been subjected to liquids or too much Windex, then the TV is not repairable economically • You will need to buy a new TV. We don't fix damaged screens and know one else should tell you that they can. Dispose of the TV properly and "Buy a new TV".
Cracked Screen
Not Repairable √
Chipped Or Punctured
Not Repairable √
Shattered Appearance
Not Repairable √
Spider Webbing
Not Repairable √
Color Blotches
Not Repairable √
Subjected To Liquids
Not Repairable √

Moving A TV Can Flex The Panel
It Won't Be Repairable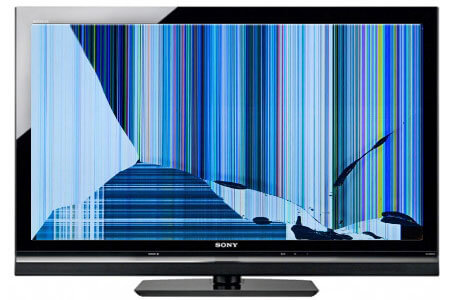 Need A New DLP Lamp? We Do The Factory Calibration. Geometry, Gamma, DNIe, Black Level, Wobulation, White Level, Pixel Mapping, Color Wheel, Input Signal, Colorimetry
Calibration of DLP & Projection Lamps is always a good idea • Lamp Calibration insures that your TV will have the bright & clearest picture possible, longest-extended lamp life and properly adjusted internal TV heat levels.